Welcome!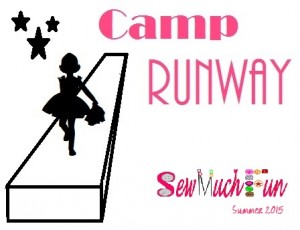 Camp Runway Now Enrolling!
Themes:
June 8-12      Learn to Sew (wait listed)
June 15-19   Comic Creations
June 22-26   Accessories, Jewelry & More
July 6-10      Be a Designer (wait listed)
July 13-17    Learn to Crochet
July 20-24    Recycled Clothing & Jeans
July 27-31    Sewing Accessories
– Details – 
Cost: $175 per week. You are welcome to use fabric remnants from the store, or purchase your own.
Ages 9 & up are welcome; limit 6 students per session. Call or stop by to register!
---
Check out our new fabrics!

_________________________
The Long Awaited Dream Machine Is Here!
 
The Dream Machine Innov-is XV8500D is here!  As an authorized Brother dealer, Sew Much Fun will have one of the first orders delivered by the end of September.  Last week at the Brother Convention I had the opportunity to play with it many times and boy is it a DREAM!  With over 100 new and improved features Brother has hit the jackpot. Click the link below to Brothers Dream Machine home page for more information and a video.
Call us for more information about the machine, 561-999-9992.
_________________________
"Sew Much Fun, where South Florida Customers are Number One!" can make your dreams come true! We have something for everybody:
♥ Homemakers
♥ Business innovators
♥ Children/tweens/teens
♥ First-timers
♥ Design students
♥ Designers
♥ Anyone wanting to alter garments, accessories or household items, etc…
We teach, we mentor, we walk you through instructions, we help you no matter where you are in the process.
Read success stories and get information on upcoming workshops and classes.